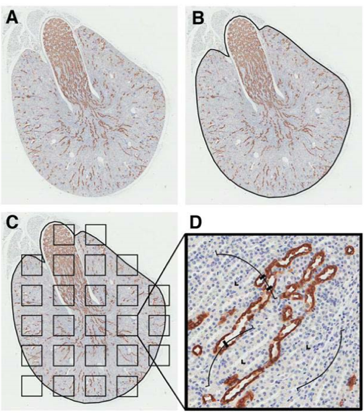 Our lab utilises a variety of whole animal/in vivo physiology, in vitro cell culture, molecular biology (protein and mRNA), histology/stereology and behavioural assays. This includes:
Quantitative real-time PCR for gene expression analysis
Western blot for protein quantification
Immunohistochemistry and immunofluorescence for protein localisation in tissues
Immunofluorescence of cell types within the pre-implantation blastocyst
In situ hybridisation of trophoblast cell types within the immature and definitive placenta
Pre-clinical animal models
Langendorff heart perfusion assays to measure cardiac function in vitro or isolated perfused heart assay to examine cardiac contractile strength and heart rate in vitro.
Pressurised myography to measure physiological function and properties of isolated vessels
Radiotelemetry measurement of blood pressure, heart rate and activity in freely moving animals
In vitro culture to measure trophoblast outgrowth of pre-implantation blastocysts and their differentiation into invasive giant cells
Cell culture of trophoblast stem cells to examine differentiation into downstream lineage restricted subtypes
Histology and histopathology
Microscopy (including confocal)
Stereology for assessment of nephron endowment in the kidney, renal tubule length in the kidney, follicle numbers in the ovary and volume measurements for specific cell compartments in the placenta
Non-invasive behavioural testing to assess neurological function in rodents, including measures of anxiety, exploratory behaviour and spatial learning/memory
Measurement of hormones in plasma by RIA and ELISA
Metabolic assessments such as insulin tolerance test (ITT) and glucose tolerance test (GTT) in rodents
DEXA for body composition measurement in rodents
NB: All animal experimentation is subject to approval by the University of Queensland Animal Ethics Committee and adheres to the Australian code for the care and use of animals for scientific purposes (National Health and Medical Research Council, 8th Edition, 2013).
Our team is also experienced in conducting systematic reviews and meta-analysis of clinical and preclinical studies.  We conform to the Preferred Reporting Items for Systematic Reviews and Meta-analyses (the PRISMA statement; Moher et al 2009 BMJ 339:b253).