Woodruff Lab - Publications
For a full list of our laboratory publications and citations, please use one of the following links: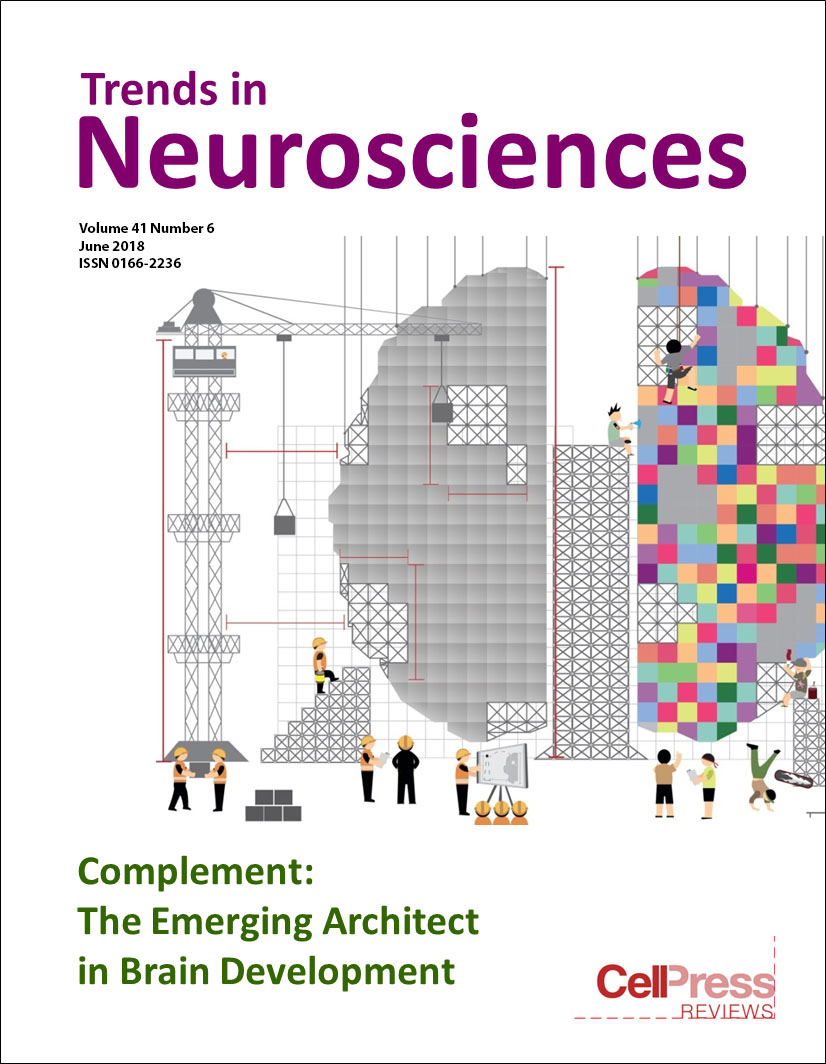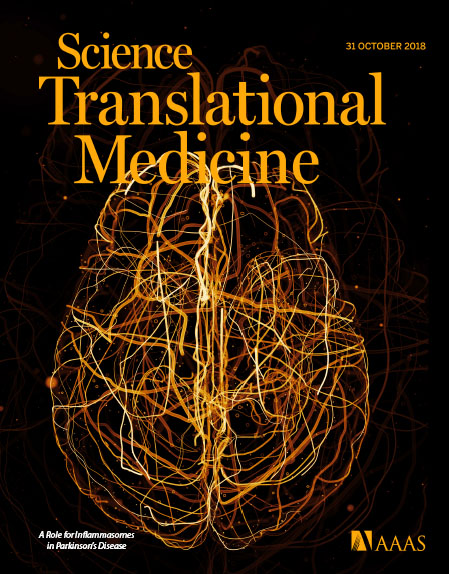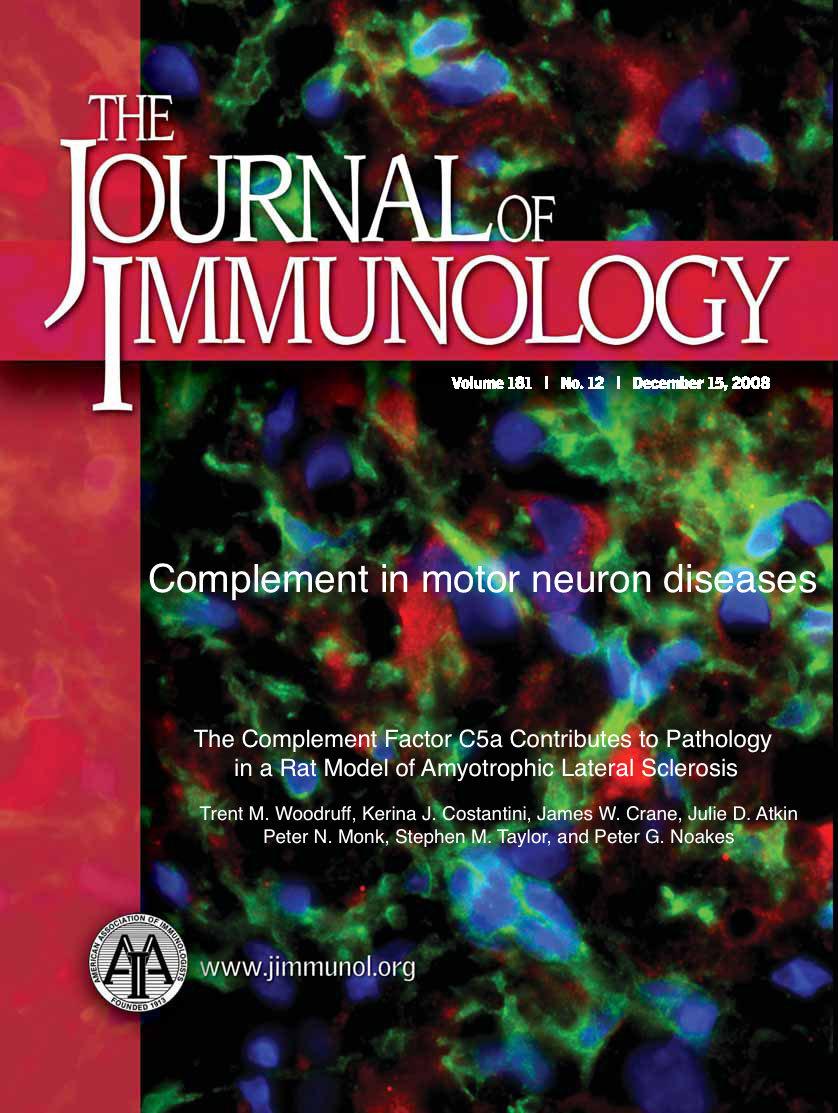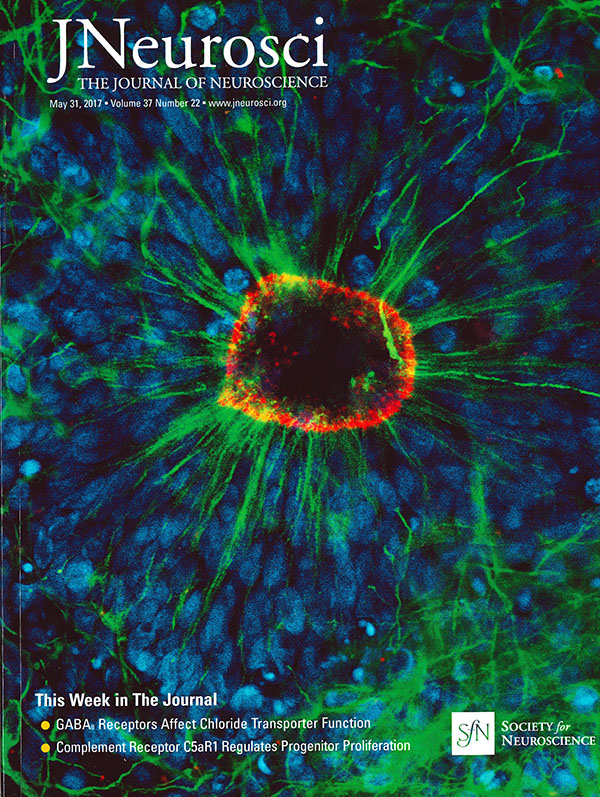 Selected Research Articles
Pandey S, Kumari P, Baidya M, Kise R, Cao Y, Dwivedi-Agnihotri H, Banerjee R, Li XX, Cui CS, Lee JD, Kawakami K, Maharana J, Ranjan A, Chaturvedi M, Jhingan GD, Laporte SA, Woodruff TM, Inoue A, Shukla AK. (2021) Intrinsic bias at non-canonical, β-arrestin-coupled seven transmembrane receptors. Molecular Cell. S1097-2765(21)00741-3. 
McGill RB, Steyn FJ, Ngo ST, Thorpe KA, Heggie S, Ruitenberg MJ, Henderson RD, McCombe PA, Woodruff TM. (2020) Monocytes and neutrophils are associated with clinical features in amyotrophic lateral sclerosis. Brain Communications. 14;2(1):fcaa013.
Li XX, Lee JD, Massey NL, Guan C, Robertson AAB, Clark RJ, Woodruff TM. (2020) Pharmacological characterisation of small molecule C5aR1 inhibitors in human cells reveals biased activities for signalling and function. Biochemical Pharmacology. 180:114156.
Li XX, Clark RJ, Woodruff TM. (2020) C5aR2 Activation Broadly Modulates the Signaling and Function of Primary Human Macrophages. Journal of Immunology. 15;205(4):1102-1112. 
Kumar V, Lee JD, Clark RJ, Noakes PG, Taylor SM, Woodruff TM. (2020) Preclinical Pharmacokinetics of Complement C5a Receptor Antagonists PMX53 and PMX205 in Mice. ACS Omega. 30;5(5):2345-2354. 
Deora V, Lee JD, Albornoz EA, McAlary L, Jagaraj CJ, Robertson AAB, Atkin JD, Cooper MA, Schroder K, Yerbury JJ, Gordon R, Woodruff TM. (2020) The microglial NLRP3 inflammasome is activated by amyotrophic lateral sclerosis proteins. Glia. 68(2):407-421. 
Gordon R, Albornoz EA, Christie DC, Langley MR, Kumar V, Mantovani S, Robertson AAB, Butler MS, Rowe DB, O'Neill LA, Kanthasamy AG, Schroder K, Cooper MA, Woodruff TM. (2018). Inflammasome inhibition prevents α-synuclein pathology and dopaminergic neurodegeneration in mice. Science Translational Medicine. 10(465). pii: eaah4066.
Coulthard LG, Hawksworth OA, Li R, Balachandran A, Lee JD, Sepehrband F, Kurniawan N, Jeanes A, Simmons DG, Wolvetang E, Woodruff TM. (2017). Complement C5aR1 Signaling Promotes Polarization and Proliferation of Embryonic Neural Progenitor Cells through PKCζ. Journal of Neuroscience. 37(22):5395-5407.
Gorelik A, Sapir T, Haffner-Krausz R, Olender T, Woodruff TM, Reiner O. (2017). Developmental activities of the complement pathway in migrating neurons. Nature Communications. 8:15096.
Lee JD, Kumar V, Fung JN, Ruitenberg MJ, Noakes PG, Woodruff TM. (2017). Pharmacological inhibition of complement C5a-C5a1 receptor signalling ameliorates disease pathology in the hSOD1G93A mouse model of amyotrophic lateral sclerosis. British Journal of Pharmacology. 174(8):689-699. 
Nabizadeh JA, Manthey HD, Steyn FJ, Chen W, Widiapradja A, Md Akhir FN, Boyle GM, Taylor SM, Woodruff TM*, Rolfe BE*. (2016). The Complement C3a Receptor Contributes to Melanoma Tumorigenesis by Inhibiting Neutrophil and CD4+ T Cell Responses. Journal of Immunology. 196(11):4783-92.
Hawksworth OA, Coulthard LG, Taylor SM, Wolvetang EJ, Woodruff TM. (2014). Complement C5a promotes human embryonic stem cell pluripotency in the absence of FGF2. Stem Cells. 32(12):3278-84.
Wu MC, Brennan FH, Lynch JP, Mantovani S, Phipps S, Wetsel RA, Ruitenberg MJ, Taylor SM, Woodruff TM. (2013). The receptor for complement component C3a mediates protection from intestinal ischemia-reperfusion injuries by inhibiting neutrophil mobilization. Proc Natl Acad Sci USA. 110(23):9439-44.
Selected Reviews
Woodruff TM, Shukla AK. (2020) The Complement C5a-C5aR1 GPCR Axis in COVID-19 Therapeutics. Trends in Immunology. 41(11):965-967. 
Lo MW, Woodruff TM. (2020) Complement: Bridging the innate and adaptive immune systems in sterile inflammation. Journal of Leukocyte Biology. 108(1):339-351. 
Lee JD, Coulthard LG, Woodruff TM. (2019) Complement dysregulation in the central nervous system during development and disease. Semin Immunol. 45:101340. 
Coulthard LG, Hawksworth OA, Woodruff TM. (2018). Complement: The Emerging Architect of the Developing Brain. Trends in Neuroscience. 41(6):373-384.
Hawksworth OA, Coulthard LG, Mantovani S, Woodruff TM. (2018). Complement in stem cells and development. Seminars in Immunology. 37:74-84.
Coulthard LG, Woodruff TM. (2015). Is the complement activation product C3a a proinflammatory molecule? Re-evaluating the evidence and the myth. Journal of Immunology. 194(8):3542-8.