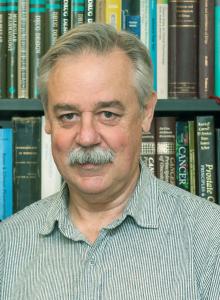 As preparations begin for the start of Semester 2, it's an appropriate time to reflect on the School's successes and achievements during the final phases of Semester 1.
academic and professional staff once again worked together efficiently and effectively to process, mark and grade some 5,000 end of semester exam papers
SBMS staff continue to be recognised with national awards and committee nominations
PhD graduates were offered placements at prestigious international research centres
the School's excellent journal publication record was maintained
a number of research successes were also achieved in collaboration with colleagues at the University of Oxford, AIBN and the Centre for Marine Science
the School's renovation program maintained its momentum with the completion of the research area on level four, Skerman building.
It was also gratifying that the School's annual public lecture and prize giving ceremony to recognise our high achieving students for 2015 was well attended by staff, students and their families and friends.
Semester 2 will see the School hosting several other major events. TSXPO and Open Day are amongst the most important for our new students. Many thanks to all the academic staff members who volunteered their weekend time to advise the incoming cohort.
Our other major flagship event is the UQ Body Donor Program Thanksgiving Ceremony, which is celebrating its 25th anniversary in 2016. This is our annual opportunity to recognise and thank donors and their families for the contributions they have made to medical science. This year's ceremony is taking place on Thursday 27 October from 5.30pm in the UQ Centre and we look forward to your support in this special anniversary year.
Regards Rod
Rod Minchin
Professor and Chair of Molecular Pharmacology and Head (Acting), School of Biomedical Sciences
Faculty of Medicine and Biomedical Sciences
The University of Queensland, Brisbane, Australia