University of Queensland virologist Dr Kirsty Short is among the state's Tall Poppy award winners for 2017.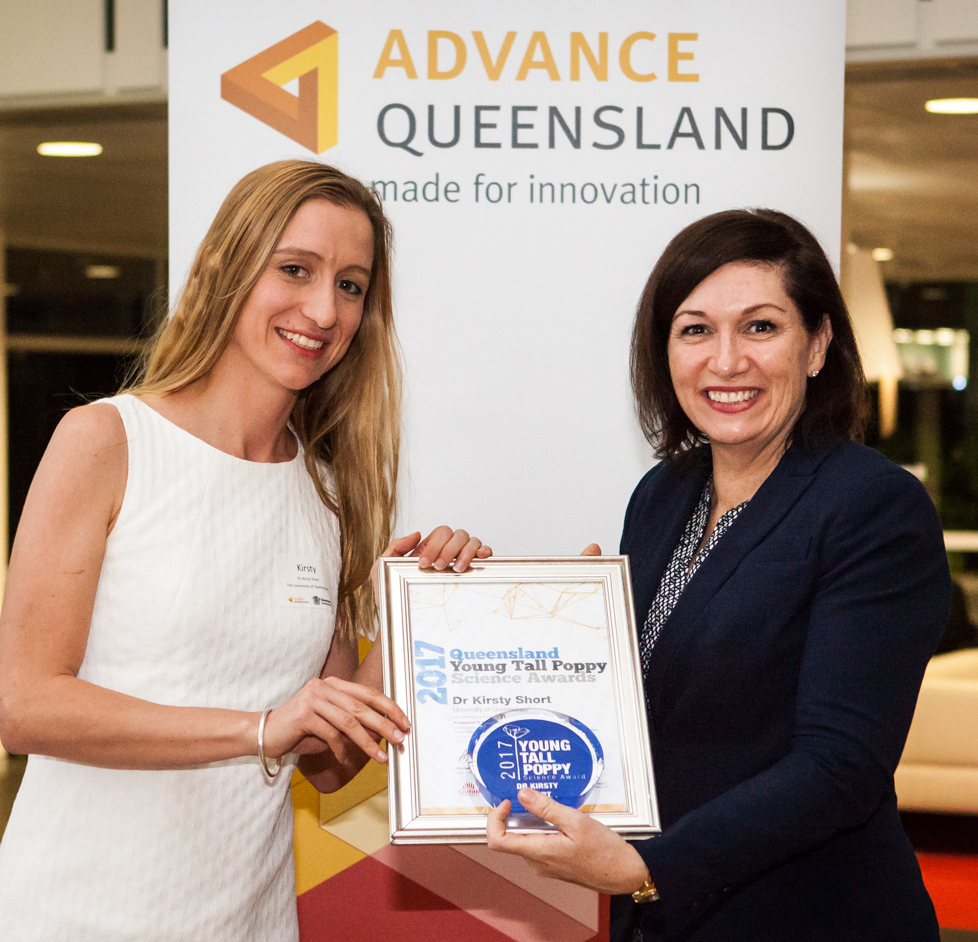 Dr Short is currently a NHMRC CJ Martin Early Career Fellow at the School of Biomedical Sciences, within UQ's Faculty of Medicine.
"My research focuses on why infections with the influenza virus tend to be much more severe for people with underlying illnesses such as asthma, obesity and diabetes," Dr Short said.
"At the moment we do not understand how that happens, and we are working to define the mechanisms involved in this vulnerable patient group.
"Our hope is that this research will lead to new drugs and clinical approaches to reduce the flu in the growing number of people living with these conditions."
An active science communicator, Dr Short has developed and produced several pieces for the ABC's Science Show, talked about viral pandemics at the Sydney Tedx Salon, written for ABC online and ran a 'vaccination café' about the importance of immunisation at the 2016 and 2017 Brisbane Day of Immunology.
"There is a growing realisation of the importance of communicating what we are doing in the laboratory so people connect science with their everyday life," Dr Short said.
"It was really encouraging that the Tall Poppy judges recognised the value of science communication in today's society."
Dr Short was one of 12 young Queensland researchers presented with Tall Poppy awards by Science Minister Leeanne Enoch.
UQ's Dr Lee Hickey from the Queensland Alliance for Agriculture and Food Innovation was named the Queensland Young Tall Poppy Scientist of the Year, for rain research technology that will help combat food shortages stemming from climate change and a burgeoning world population.
Dr Alienor Chauvenet from UQ's School of Biological Sciences was recognised for her work in tackling the problems of biodiversity conservation in the most cost-efficient way.
The awards, recognising talented young scientists and researchers, were hosted by the Australian Institute of Policy and Science (AIPS), in partnership with the Office of the Queensland Chief Scientists.
Media: Dr Kirsty Short, k.short@uq.edu.au; Kim Lyell, k.lyell@uq.edu.au, 0427 530647.