University of Queensland research targeting Parkinson's, brain disease and melanoma has received combined funding of $2.58 million from the Queensland Government.
Four researchers from the Faculty of Medicine have been awarded research grants from the State Government's Advance Queensland Innovations Partnerships scheme.
Associate Professor John O'Sullivan and Dr Richard Gordon from UQ Centre for Clinical Research were awarded a $1.5 million grant for their research into drug repurposing.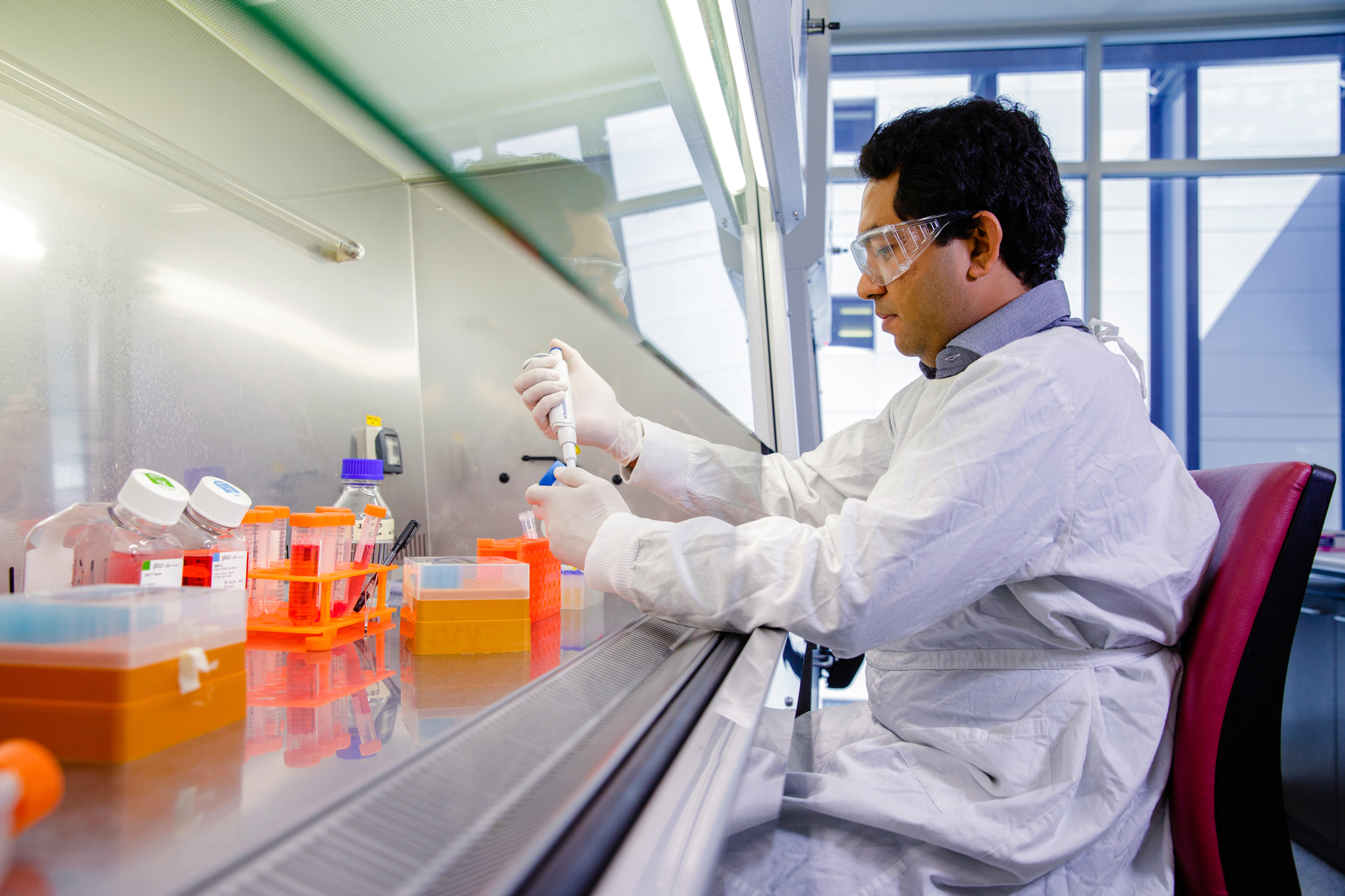 Dr Gordon said the Queensland Drug Repurposing Initiative (QDRI) would establish a platform to fast-track multiple new treatments for Parkinson's disease using an innovative approach to repurpose drugs already being used to treat other conditions.
"Through focused clinical trials, this approach will enable the rapid translation of research outcomes into new, cost-effective treatments for patients," Dr Gordon said.
Associate Professor O'Sullivan said the UQ-led partnership with The Cure Parkinson's Trust UK, Wesley Medical Research and Griffith University would establish crucial infrastructure and research capacity for drug repurposing in Queensland.
Associate Professor Trent Woodruff, from the School of Biomedical Sciences, was granted $960,000 to investigate new treatments for brain disease.
"This project aims to translate new drugs targeting inflammation into clinical trials for neurodegenerative diseases such as motor neuron disease and Huntington's disease," he said.
"It will build upon the combined expertise in pharmacology, and preclinical and clinical testing, to identify new potential treatments for these intractable brain diseases."
Dr Mitchell Stark, from UQ Diamantina Institute, will use his $120,000 grant towards better diagnosing and treating melanoma.
"Early melanoma diagnosis is the best and most cost effective method to prevent the spread of melanoma, but the diagnosis of malignancy is not absolute," Dr Stark said.
"Together with our industry partner, Sullivan Nicolaides Pathology, we will develop a blood and tissue test for use with melanoma patients to guide treatment, better predict patient outcomes and reduce overall health care costs."
Media: Sam Benger, s.benger@uq.edu.au +61 7 3365 5118