Samples of muscle tissue from giant manta rays are helping researchers to better understand the elusive species' feeding habits, and how they might be impacted by fishing activity and climate change.
The study, led by The University of Queensland and the Marine Megafauna Foundation, and supported by the Fundacion Megafauna Marina del Ecuador, found giant manta rays off mainland Ecuador were much less reliant on surface feeding than reef manta rays and whale sharks off Australia and Mozambique.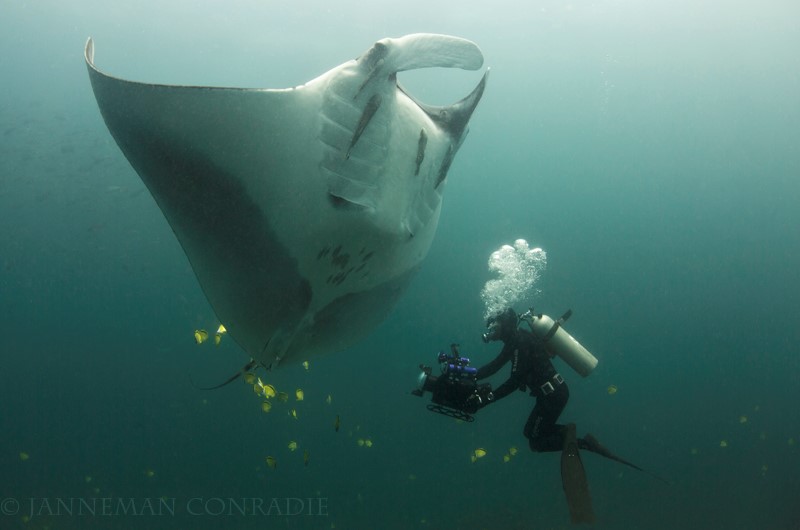 PhD student Katherine Burgess said analysing fatty acids in the muscle provides more long-term representative view of feeding habits than stomach contents, which gives a snap-shot of recent behaviour.
"Taking a small, non-lethal muscle biopsy sample is also less challenging and much more desirable than obtaining stomach samples of this large, internationally protected species," Ms Burgess said.
"The giant manta ray fatty acid profile was representative of an almost complete reliance on a mesopelagic food resource, most likely krill, which can be found at depths of at least three hundred metres during the day - and in surface waters at night," Ms Burgess said.
In the nearby Galapagos region, scientists predict that climate change will reduce the amount of available deep sea habitat for yellow fin tuna.
"This could in turn reduce key usable foraging habitat or affect both the abundance and distribution of important mesopelagic prey for giant manta rays."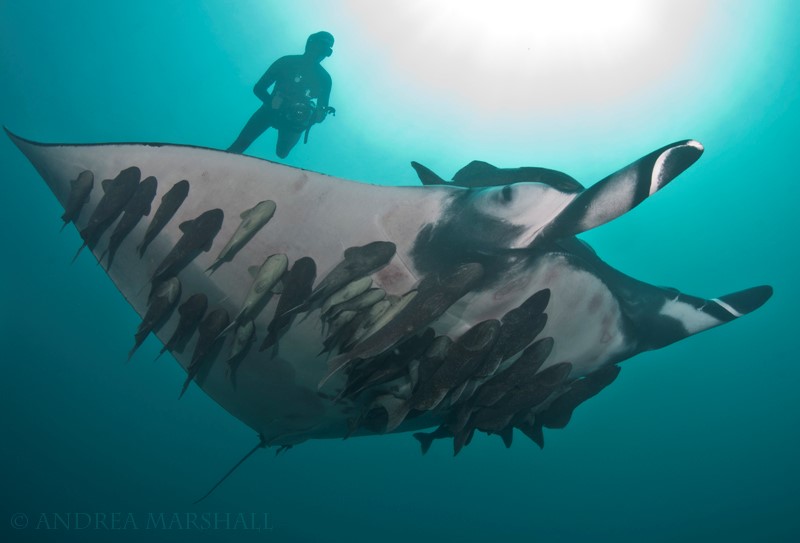 ​
Giant manta rays are Red listed as 'Vulnerable to extinction' by the International Union for Conservation of Nature (IUCN).
"Identifying important prey resources is crucial in designating critical foraging habitat for species that have little capacity to withstand environmental and fishing pressures," Ms Burgess said.
"Gaining knowledge on the diet of giant manta rays, coupled with when and where they feed improves our understanding of this enigmatic species."
The research involved scientists from UQ's School of Biomedical Sciences and Centre for Applications in Natural Resource Mathematics, CSIRO's Oceans and Atmosphere Flagship, Fundacion Megafauna Marina del Ecuador, the Marine Megafauna Foundation in the United States, and the Université de Bretagne Occidentale in France.
It is published in Plos One. Read the full paper here.
Media: Katherine Burgess, k.burgess@uq.edu.au; UQ Communications, Kim Lyell,  k.lyell@uq.edu.au, +61 427 530647.