Inadequate oxygen levels during sleep can damage the brain and increase the risk of developing Alzheimer's disease, University of Queensland researchers have found.
Scientists from UQ's Queensland Brain Institute and School of Biomedical Sciences are now initiating a clinical study of patients with sleep apnoea to determine whether treatment lowers the risk of developing dementia.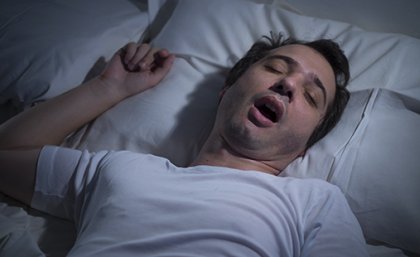 Professor Elizabeth Coulson said people who suffered from sleep apnoea that resulted in hypoxia – lower levels of oxygen in the blood – were up to three-times more likely to develop Alzheimer's disease – the most common form of dementia.
The researchers have been investigating the mechanisms by which this occurs, finding that hypoxia leads to the degeneration of an area of the brain important for attention and learning.
Sleep apnoea, which affects more than one million Australian adults, occurs when the upper airways collapse during sleep, leading to intermittent pauses in breathing.
In humans, sleep apnoea is commonly treated with a continuous positive airway pressure (CPAP) ventilator.
"The next stage of our research involves following patients with sleep apnoea over an extended period of time to determine whether CPAP protects against cognitive decline," Professor Coulson said.   
Her team will study patients aged 55 to 75 to determine if CPAP can stop or slow brain degeneration and reduce subsequent dementia risk. 
Queensland Brain Institute Director Professor Pankaj Sah said the research could lead to initiating early intervention in patients with sleep apnoea.
"Sleep disturbances can occur up to 10 years prior to Alzheimer's disease," Professor Sah said.
"Considering that Alzheimer's affects roughly one-third of the elderly population, this important research may inform preventative public health measures in the future."
More information about the study is available at https://qbi.uq.edu.au/sleep-apnoea-study.  
The research was funded by the NHMRC, and the clinical trial will be partially funded by the Mason Foundation.
The Queensland Brain Institute receives funding from the Queensland Department of Science, Information Technology and Innovation, the Federal government, and philanthropic donors including the Clem Jones Foundation.  
Media: Donna Lu, communications@qbi.uq.edu.au, +61 405 661 856; Professor Elizabeth Coulson, e.coulson@uq.edu.au, +61 7 3346 6392.