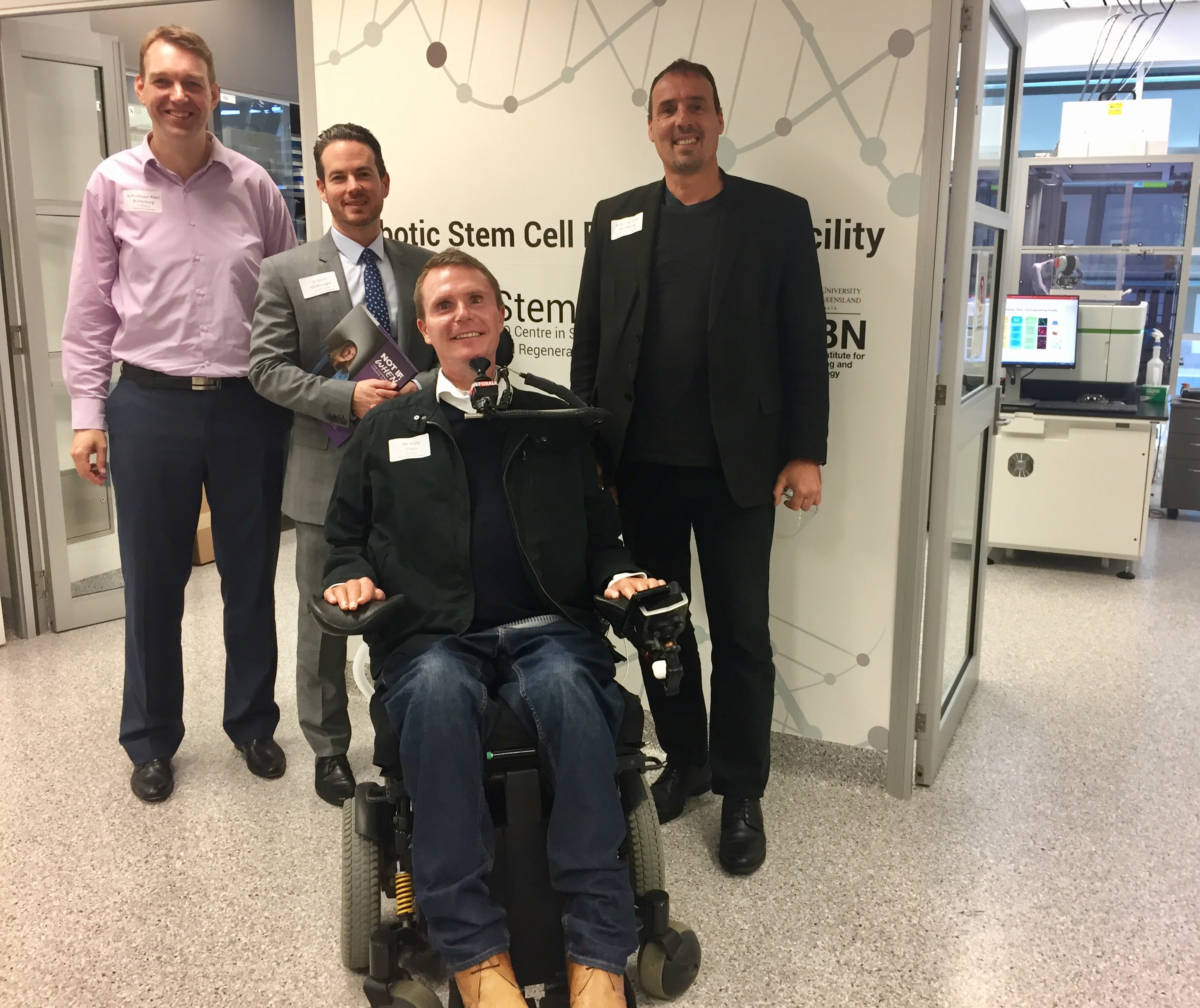 A donation of almost $400,000 will fund University of Queensland research looking at the potential of stem cells to repair spinal cord injuries.
 The research, which is funded by the Perry Cross Spinal Research Foundation (PCSRF), will be headed by School of Biomedical Sciences' Associate Professor Marc Ruitenberg and Australian Institute for Bioengineering and Nanotechnology's Professor Ernst Wolvetang.
Dr Ruitenberg, who has been working in the neurotrauma research field for more than 20 years, said the donation would provide a major boost towards finding a cure for spinal cord injuries. 
"Neurotrauma research is very much underfunded," Dr Ruitenberg said. 
"This money will enable us to investigate stem cell-based therapies to treat chronic spinal cord injury.
"We are hoping to demonstrate that by transplanting nerve cells into the site where the spinal cord was injured, we can repair broken circuits and return lost function.
"We are incredibly grateful for the support of the Perry Cross Spinal Research Foundation (PCSRF)."
Founder Perry Cross said the foundation was excited to fund the research.
"Our vision is to facilitate, collaborate and initiate the connections and research required to find a cure for paralysis," Mr Cross said.
"We are committed to funding projects associated with stem cell science as we believe that area already demonstrates proof-of-principle results, but requires further advancement to boost better outcomes.
"We have one end goal, to get people moving and feeling again.
"By funding world-class projects led by teams of international scientists here in Australia, we're inching closer and closer to that reality."
The Foundation will donate $393,000 over three years.
For further information on projects currently funded by the Perry Cross Spinal Research Foundation, please visit their website.
Media: Faculty of Medicine Media, med.media@uq.edu.au, +61 7 3365 5118.