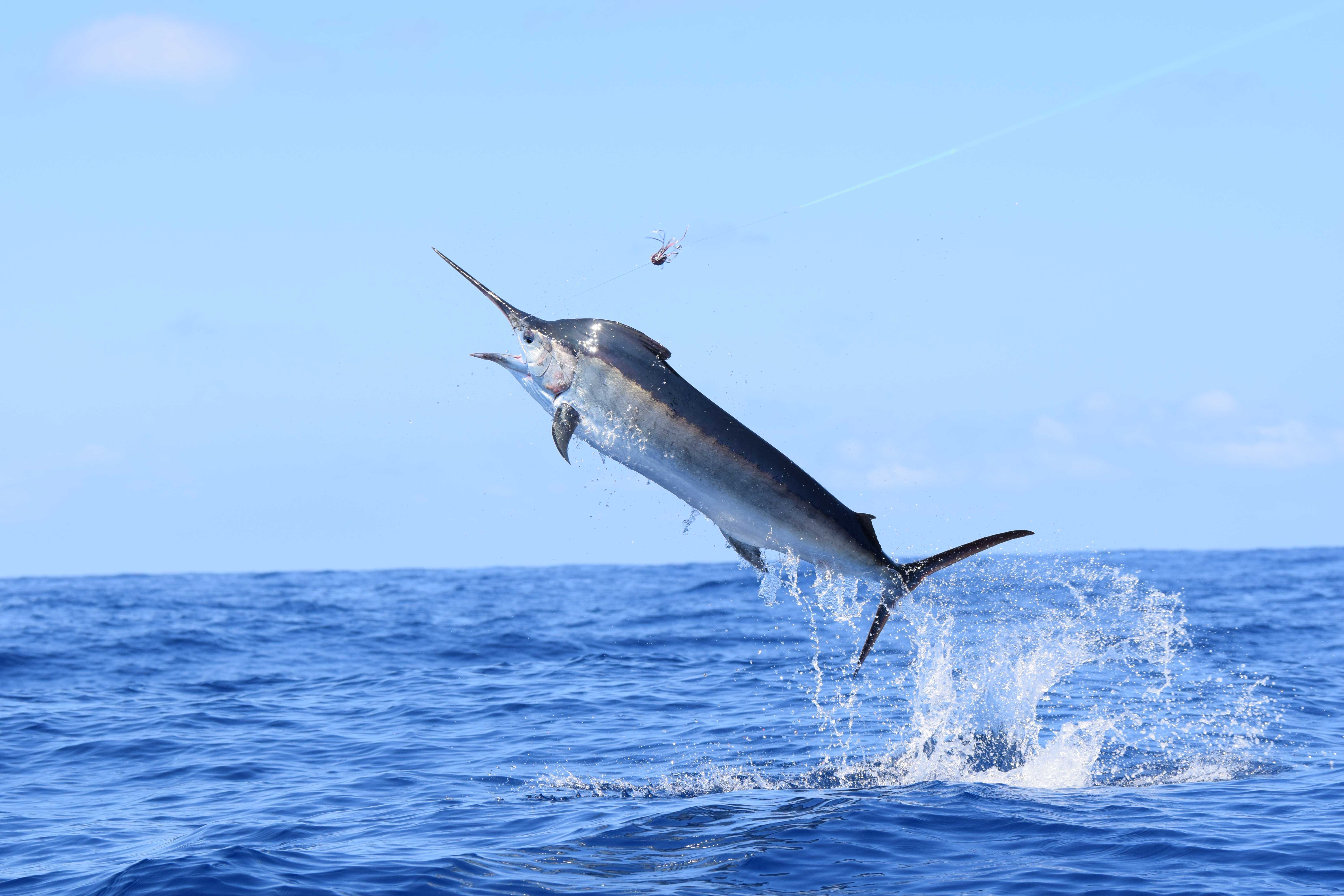 Programs to monitor and support the management of marlin stocks are failing to protect the renowned sports fish, University of Queensland researchers have found.
PhD candidate and marine scientist Sam Williams has used genetic analysis to examine how accurately fisheries observers identify and report commercial catches of three species of marlin.
"Observer programs cost millions of dollars each year and are acknowledged as best practice to inform how sustainable a fish stock is," Mr Williams said.
"Our research examined tissue samples collected by these observers and found up to 80 per cent of reported fish were misidentified.
"These findings create further uncertainty over the sustainability of marlin stocks globally, as we don't know how many are actually being caught. "
Marlin stocks were recently to be in a worse state than tuna stocks globally, with two-thirds of assessed marlin populations now considered overfished. 
Mr Williams said that better training of fisheries observers or a global switch to camera-based observer programs already used in Australian fisheries were the way forward.
"All boats operating in Australia's tuna and billfish fisheries are now required to have cameras on board," he said.
"This results in better reporting of catch and a visual record of what is being captured."
Mr Williams said the revelation about high misidentification rates also raised questions about other large fish species, such as blacktip sharks.
The research is published in the Journal of Fish Biology.
Media: Sam Williams, samuel.williams5@uqconnect.edu.au, +61 404 991 599; Faculty of Medicine media, med.media@uq.edu.au , +61 7 3365 5118.