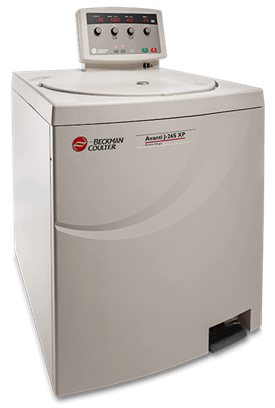 This centrifuge has a impact-resistant lid, full containment barrier and automatic rotor identification. 
 The J-265 XP can process six liters of fermentor output in less than 10 minutes, deliver a subcellular fraction at 82,000 x g, run 24 microplates at a time. 
 It automatically detects which rotor is installed and prevents the rotor from running above its maximum-rated speed, and enables quicker, quieter, more energy-efficient runs with better temperature control. 
The exclusive high-torque, switched reluctance (SR) drive shortens cycle times.