Biomedical science at UQ
Studying biomedical science provides a pathway to exciting career opportunities in medicine and industry as well as more advanced study, research and collaboration abroad.
Learn foundation and specialised knowledge in how the human body works, what goes wrong in disease and how to apply this knowledge to develop new treatments.
Our award-winning lecturers teach over 14,000 students annually at UQ across science, health and medical programs.  Our teaching is based on the latest research developments to make sure you graduate with world-class skills, knowledge and understanding.  
Further information
Facilities
Alumnus
ZOE MACOURT
Bachelor of Biomedical Science (Honour) Graduate
The desire to learn more about my brother's rare condition inspired me to study biomedical science. I wanted to find out everything I could about the physiology and genetics of muscular dystrophy. At school, I found my biology and chemistry classes really interesting and I did an assignment on my brother's condition in Year 11. That year, my mother and I went to a muscular dystrophy conference and it was there that I really thought about combining these significant interests of mine. My honours year was an unbelievable experience. I was in awe of the technology and resources available at UQ. Being immersed and working with lecturers, tutors and lab staff who were so passionate about their work was wonderful.
Watch: bit.ly/ZoeMacourt
Why study with us
Study Biomedical Science at UQ and you can:
learn from award-winning lecturers and the highest quality tutors in biomedical science in Australia 
study alongside Queensland's top students and other high-achieving students from around Australia and the world 
use our state-of-the-art labs and resources.
You will also have the option to pursue a dual degree or a concurrent diploma to balance your intellectual stimulation and design your own career.
What our students say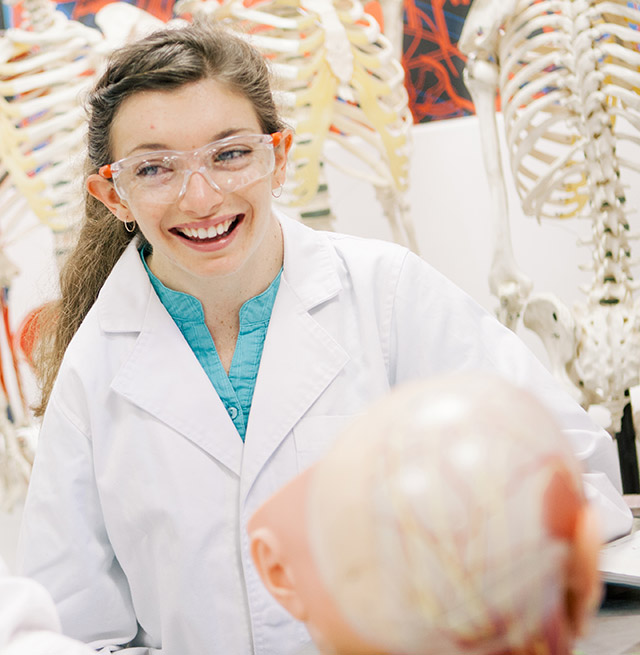 "For as long as I can remember, I have wanted to help people. I decided to study biomedical science primarily because it sounded interesting and it was at the interface of science and medicine."
Meg Donovan, Bachelor of Biomedical Science (Honours) 
What our alumni say
"Studying Biomedical Sciences at UQ opens opportunities to study a wide range of postgraduate degrees, as well as studying and collaborating abroad. The range of topics available for study allowed me to tailor my degree and focus on my interests, while preparing for future prospects.

I am happy to say that UQ has given me the drive and skills that I needed to further my career in science, and in the future I will move towards utilising my degree in genetics and neuroscience, hopefully one day applying what I have learnt to clinical research."

Dr Lucy Heap, , Bachelor of Biomedical Science (Honours)  and RHD in SBMS
Read what other biomedical science students and graduates have to say about their study and careers.