Joshua Li from UQ's School of Biomedical Sciences was presented with the 2017 NHMRC Science to Art Award, for an image entitled 'Biological hardwiring', of neurons in the developing visual system of a fruit fly.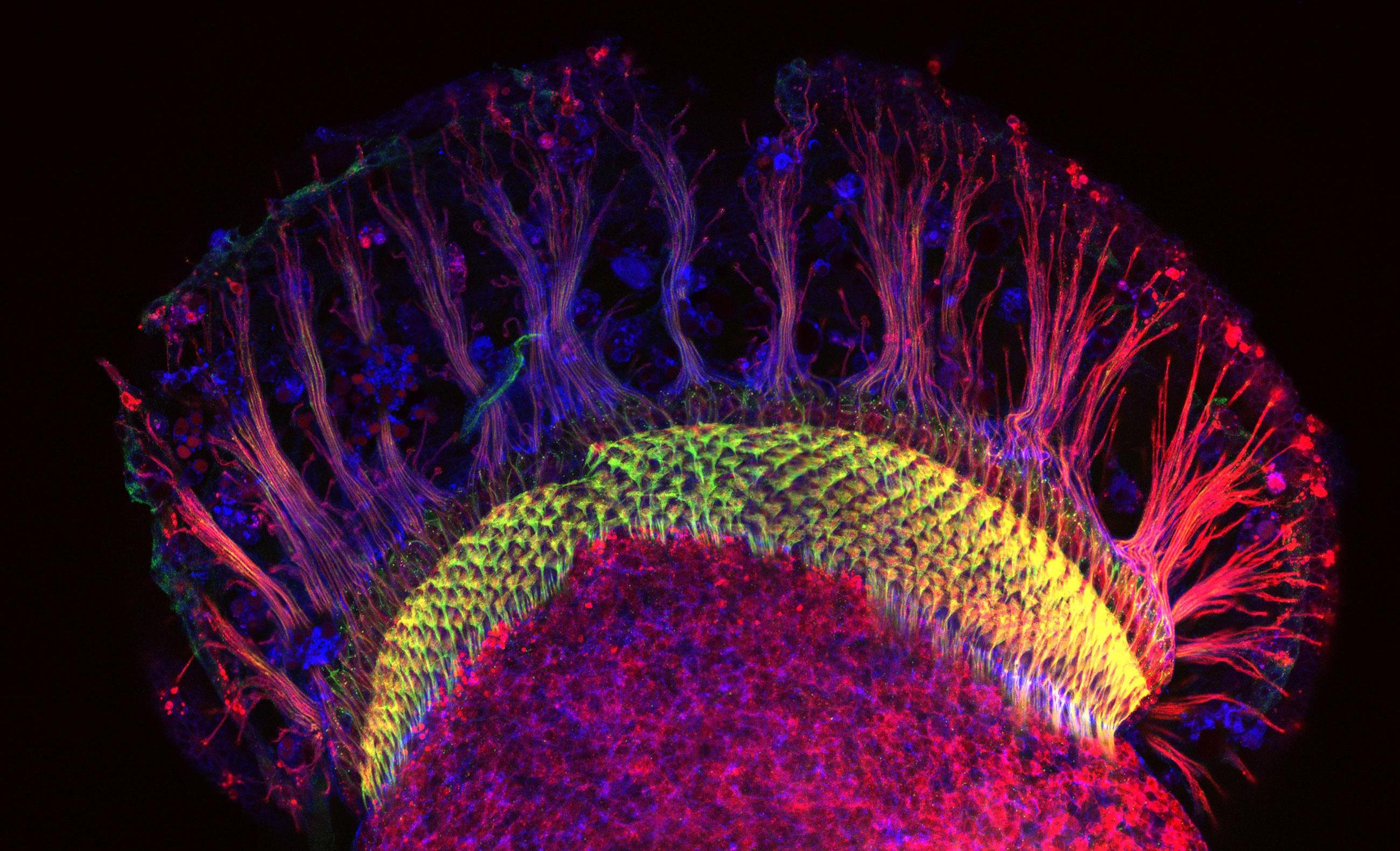 Image Description: In the developing brain, neurons find their prospective partners with high precision. How this complex form of biological hardwiring is achieved remains elusive. This image is of the developing visual system of a fruit fly dissected, fixed, immunostained and whole-mounted. Photoreceptor neurons (top) project down towards the lamina neuropil (green) to establish synapses with specific partners. Experiments conducted in this system hope to unravel mechanisms of neurodevelopment.
This national award recognises the aesthetic qualities of scientific images. This imaging was done on the School Leica confocal housed in the imaging facility.
Image source: Leica DMi8 Laser Scanning inverted confocal microscope (63x glycerol NA1.3 objectives)
This research was funded by an NHMRC project grant awarded to Dr. Sean Millard, Joshua's PhD supervisor.
Media: Kim Lyell, k.lyell@uq.edu.au, 0427 530647.