An interesting group is meeting at The University of Queensland this week: its members are united by their expertise in reconstructing faces from skulls.
The International Association of Craniofacial Identification (IACI) conference, staged in Australia for the first time in 20 years, includes 48 delegates from 10 countries.
UQ School of Biomedical Sciences researcher Dr Carl Stephan said the attendees had worked on fascinating projects in forensic science and beyond.
"The experts have worked on projects ranging from a Ned Kelly investigation, to constructing the facial features of the extinct Flores 'hobbit' species, found in Indonesia," he said.
"One part of craniofacial identification, used to identify human remains for forensic and historical purposes, is the process of predicting facial features based on skull characteristics such as size and shape."
The IACI was formed in 1987 as a special research group covering all fields of craniofacial identification including forensic art, physical anthropology, and psychology. 
The 30th anniversary conference, themed 'Science Supercharged Methods', includes workshops and lectures from leading craniofacial specialists.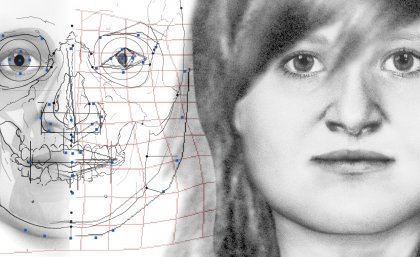 UQ BrisScience has organised a public session on Monday, featuring the University of Wollongong's Dr Susan Hayes.
Dr Hayes's "Forensic facial reconstruction" session will cover the NSW police investigation of a young woman's remains found in Belanglo State Forest in 2011, and the forensic techniques used to identify the woman.
Delegate-only sessions include a lecture presented by  Dr Peter Claes, from KU Leuven in Belgium.
Dr Claes will discuss genetic determinants of facial morphology for forensic science, an advanced new development in accurately predicting facial features such as skin tone.
Retired Victorian forensic sculptor Ronn Taylor will address delegates on the role facial approximation played in the investigation of a skull alleged to be that of Ned Kelly.
The IACI conference will run from 15 to 19 July.
Media: Kim Lyell, k.lyell@uq.edu.au, 0427 530647.