A University of Queensland researcher seeking to better understand how proteins are recycled in human cells has been awarded an Australian Research Council (ARC) Future Fellowship worth more than $700,000.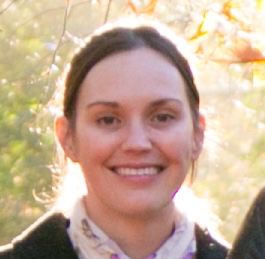 School of Biomedical Sciences lecturer Dr Julia Pagan received the four year grant as part of the Australian government scheme to attract and retain outstanding mid-career researchers in Australia.
Dr Pagan said her research would investigate the cellular pathways controlling how individual proteins are recycled or removed from cells.
"Protein recycling controls virtually every cellular function," Dr Pagan said.
"These recycling processes can be disrupted in diseases such as cancer and neurodegenerative diseases.  
"By improving our understanding of the mechanisms that control the amount of individual proteins in cells, we will be able to develop targeted treatments that restore or remove troublesome proteins.
"This will improve our ability to treat diseases such as cancers and neurodegenerative diseases which are caused by defective protein turnover." 
Dr Pagan is one of seven UQ researchers awarded ARC Future Fellowships this year.
"This fellowship will enable me to continue my research into how fundamental biological processes are controlled by protein recycling," she said.   
Dr Pagan's laboratory is looking to recruit PhD students for 2019.
The Future Fellowships scheme supports research in areas of critical national importance by giving outstanding researchers incentives to conduct their research in Australia.
A full list of the researchers can be found on the Australian Research Council website.
Media: Faculty of Medicine media, med.media@uq.edu.au, +61 7 3365 5118.