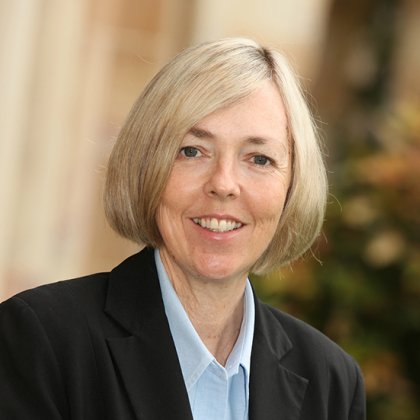 The School of Biomedical Sciences is celebrating Emeritus Professor Maree Smith who is among the roll call of UQ community members recognised in the 2019 Queen's Birthday Honours.
Emeritus Professor Maree Smith, a pain drug pioneer from the School of Biomedical Sciences, has received the highest national recognition for her work, named a Companion of the Order of Australia (AC). 
Professor Bruce Black, Adjunct Professor Sandra Creamer and Professor Michael Reade from the Faculty of Medicine were also honoured in the list for their diverse pursuits into health and medical research.   
UQ Vice-Chancellor and President Professor Peter Høj AC said the awards were well-deserved recognition of extraordinarily talented individuals.
"It is wonderful to see the tireless efforts of those who have pushed the boundaries of discovery and industry rewarded with national recognition," Professor Høj said.
Emeritus Professor Maree Smith is Director of the Centre for Integrated Preclinical Drug Development (CIPDD) with significant expertise in biomedical discovery and translation, particularly in the pain field.
"For more than 20 years Emeritus Professor Smith has pursued translational research at UQ and played a primary role in the global biotech industry," Professor Høj said.
"She has also made a major contribution to our pharmacy program, and has successfully advised dozens of Masters and PhD students."
Queen's Birthday honourees from the Faculty of Medicine include:
AC
Emeritus Professor Maree Smith AC (Bachelor of Pharmacy (Honours) '76, Doctor of Philosophy (Medicine) '83), recognised for eminent service to science through pioneering research and innovation in the treatment of neuropathic pain, to gender equity, and as a role model.
AM (General Division)
Professor Bruce Black AO (Bachelor of Medicine and Bachelor of Surgery '70, Doctor of Medicine '98) awarded for his significant service to otolaryngology, and to medical education.
Adjunct Professor Sandra Creamer AM was recognised for her service to Indigenous women, and to human rights.
AM (Military Division)
Professor Michael Reade was awarded for exceptional performance of duty as the Director of Clinical Services of the 2nd General Health Battalion and Professor for Military Medicine and Surgery.
See the full list of UQ community winners.
Faculty of Medicine Communications, med.media@uq.edu.au, +61 7 3365 5118, +61 436 368 746.