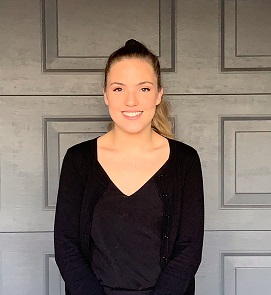 Alexandra Wilson has been building better online health delivery in rural and remote communities, thanks to a University of Queensland Work Integrated Learning placement.
The Bachelor of Biomedical Science student has been immersed in the world of online health delivery – known as telehealth – working for UQ's Centre for Online Health (COH).
Ms Wilson believes that the health of all Australians is a national priority.
"The disadvantage of remoteness from medical assistance for rural and regional communities needs to be addressed," she said.
"If we want more equitable health care distribution, research into this field is critical."
Ms Wilson accepted a three-month placement at COH as part of UQ's Work Integrated Learning program, which aims to improve graduate employability by increasing work readiness and competitiveness.
"The program really allowed me to put theory into practice," she said.
"I had incredibly practical, hands-on experiences, like witnessing orthopaedic fracture consultations delivered via video conferencing with patients in Mount Isa."
"By integrating the knowledge I've gained in the clinical applications of telemedicine, I'm hoping to improve the health of all Australians, irrespective of who they are or where they live."
"It's been incredible working at the Centre, which is world-renowned for its telehealth expertise in research, education and training, as well as service delivery and consultancy in telemedicine, telehealth and e-Healthcare."
While at COH, Ms Wilson conducted a research project looking at how video conferencing can best deliver psychological therapy services to rural and remote communities.
"The Australian Government's Better Access scheme – aiming to bolster mental health treatment – was amended in late 2018 to include telepsychology services," she said.
"By analysing the Medicare Benefit Schedule activity data both before and after the scheme's amendment, I could see which demographics most needed mental health service and where.
"While the paper currently in the final stages of peer review and will hopefully be published this year, I can say that rural and regional Australia is in dire need of mental health services."
Ms Wilson believes that the placement further cemented her future career goals.
"I've now witnessed first-hand how this technology improves the standard of health care for rural and remote Australians, allowing it to be on par with healthcare for metropolitan patients," she said.
"My goal is to pursue a career in medicine, so seeing how medicine can be delivered through new technologies has made me more passionate than ever about my career."
"I can't wait to make a difference through medicine, ensuring that all Australians have the care they need."
Ms Wilson completed her Work Integrated Learning Placement program under the supervision of Health Economics Research Fellow Dr Centaine Snoswell.
Media: Alexandra Wilson, alexandra.wilson@uq.net.au, +61 437 640 236; Dominic Jarvis, dominic.jarvis@uq.edu.au, +61 413 334 924.