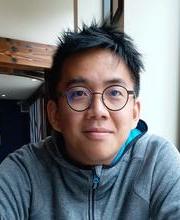 Dr Joshua Li, a former PhD student from the Millard group in the School of Biomedical Sciences has just been announced as the recipient of a prestigious Croucher Fellowship.
The highly competitive awards offered by the Croucher Foundation allow promising young people who are permanent residents of Hong Kong to devote themselves to a period of full-time research in natural sciences, medicine or technology in approved academic institutions outside Hong Kong at the postdoctoral or doctoral level.
Dr Li, who is now a postdoc in the Perrimon lab at Harvard Medical School, said he was thrilled to have received the Fellowship.
"I could not have done this without the help of my thesis committee," Dr Li said.
"This two-year fellowship will give me more freedom to ask more explorative questions."
"Despite still feeling very intimidated by scientific pace and rigor at Harvard, the experience has been very eye-opening. I think my PhD supervisor has equipped me well with the independence to adapt to this new environment," he said.
Dr Li's project involves using the fruit fly to identify gene regulatory modules that define stable transcriptional states in somatic stem cells.
The Fellowship includes an annual maintenance allowance, a research allowance and an academic development allowance and other benefits.
Faculty of Medicine Communications, med.media@uq.edu.au, +61 7 3365 5118, +61 436 368 746.