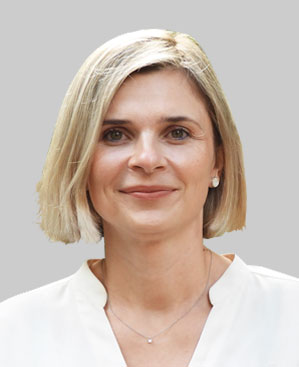 University of Queensland researcher Dr Jana Vukovic has been awarded a prestigious Viertel Senior Medical Research Fellowship for her work in combatting the effects of brain damage.
Dr Vukovic, Senior Lecturer in the School of Biomedical Sciences (SBMS) and Senior Research Fellow at the Queensland Brain Institute (QBI), will receive $1.25 million over five years to support her research project.
Dr Vukovic said the Fellowship was an amazing opportunity to move her research forward much more quickly.
"The Viertel Fellowship is a dream come true. I am very excited that I now have the ability to accelerate my research with the aim to develop better treatments for people suffering from brain injury," she said.
Head of the School of Biomedical Sciences Professor Lizzie Coulson said the award was wonderful news for Dr Vukovic, SBMS and UQ.
"A huge congratulations to Jana! She is a highly dedicated teaching and research academic.
"The Viertel Fellowship is one of Australia's best and most prestigious fellowships, and also one of the most competitive, with only two awarded to early- and mid-career biomedical researchers Australia-wide. The pedigree of previous recipients is stellar.
"Dr Vukovic is an absolute inspiration for young STEM women, and more so because she also has three young children, " Professor Coulson said.
About Dr Vukovic's research project
Acquired brain injury by trauma, stroke, or infection are leading causes of ongoing disability worldwide. The consequences of injury can include learning and memory difficulties, epilepsy, depression and dementia. Whatever the initial cause of the damage, there can be ongoing (secondary) effects can result in further brain dysfunction. Dr Vukovic's work has found a way to prevent or limit these secondary events by targeting the brain's immune cells – microglia. Over the next five years of the Viertel Fellowship, she and her team will further investigate how the microglia can be engaged to promote repair and improve brain function after injury. Ultimately, this work could lead to new therapeutic strategies to combat cognitive dysfunction.
Media: Faculty of Medicine Communications, med.media@uq.edu.au, +61 7 3365 5133, +61 436 368 746.