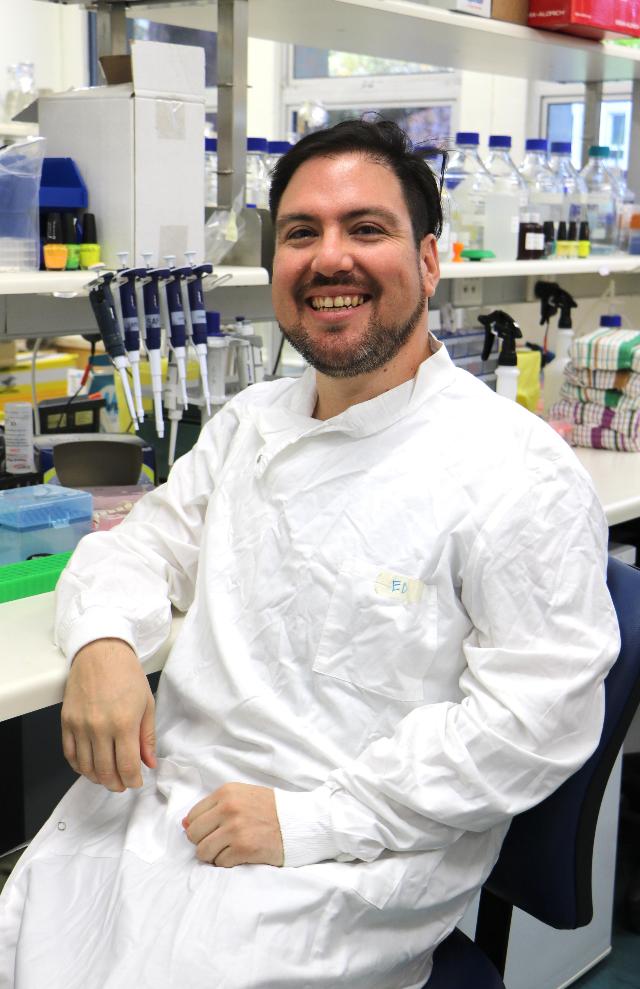 The more than 200,000 Australians currently living with a neurological condition will be glad to have The University of Queensland's Dr Eduardo Albornoz in their corner.
Dr Albornoz, currently extending his research within the Neuroinflammation Lab at the School of Biomedical Sciences, was named one of four finalists in the 2020 Bupa Health Foundation Emerging Health Researcher Awards.
His work identifies new ways to treat neurodegenerative diseases.
The Bupa awards recognise Australia's brightest early career researchers and the tangible impact their work has on the health of the community, with Dr Albornoz receiving a $5000 grant to help further his career.
Dr Eduardo Albornoz's research looks at how neurological diseases, such as Parkinson's disease, are triggered and aims to find new ways to treat them.
"Sadly, there is no treatment to stop the progression of neurological diseases, only treatments to ease the symptoms," he said.
"The therapies we're proposing will be able to stop inflammatory disease progression and with human trial validation, improve the quality of life for many Australians."
Dr Albornoz completed his PhD in 2019 and continued his post-doctoral research studies under the supervision of Professor Trent Woodruff.
Professor Woodruff, who nominated Dr Albornoz for the award, said his hard work and dedication sets him apart from others in his field.
"Eduardo is really driven by the research he conducts," Professor Woodruff said.
"He works hard in the laboratory and is focused in his vision to progress these new treatments to human trials.
"It's really important we encourage early career researchers like Eduardo to help support their medical discoveries."
Media: Faculty of Medicine Communications, med.media@uq.edu.au, 3365 5118, 0436 368 746.